Ricoh Industrial UV flatbed printer series
ADVA—1612 UV flatbed printer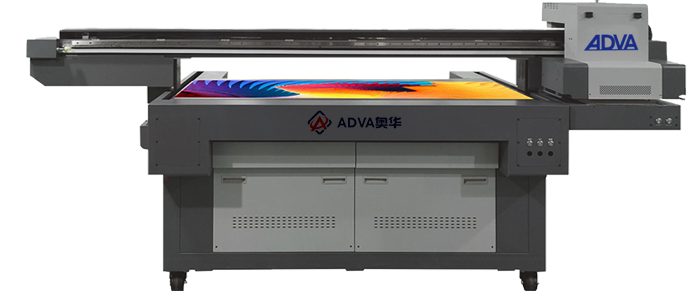 Description: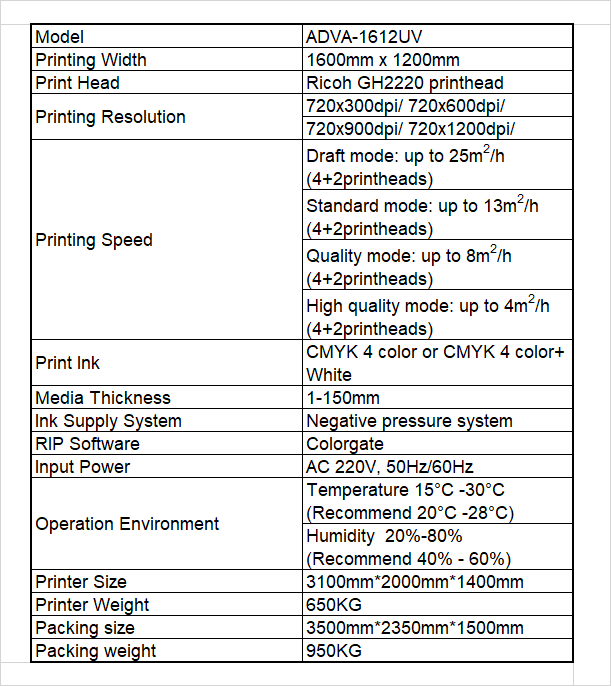 * Print speed is subject to actual.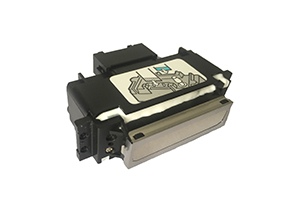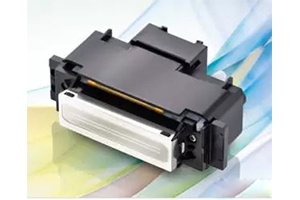 Equipment details: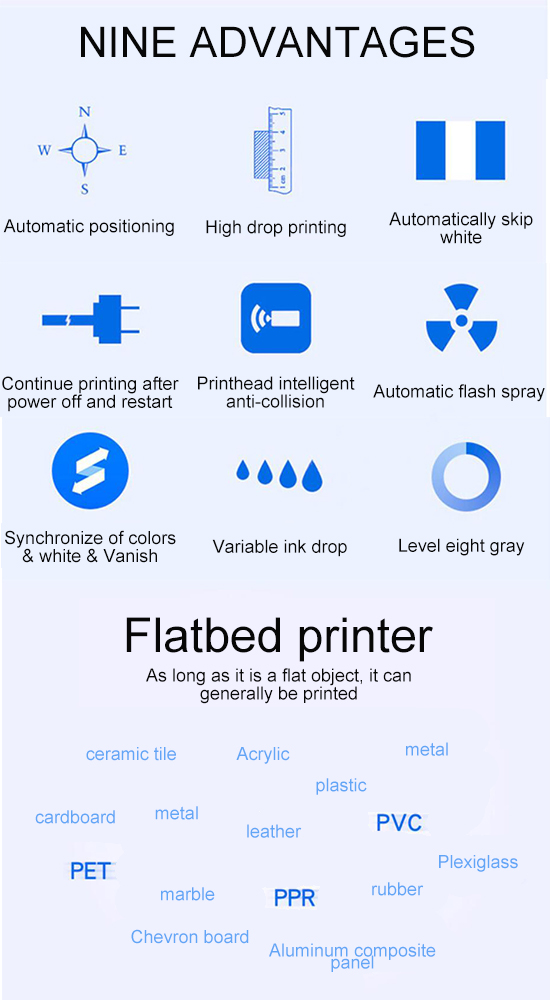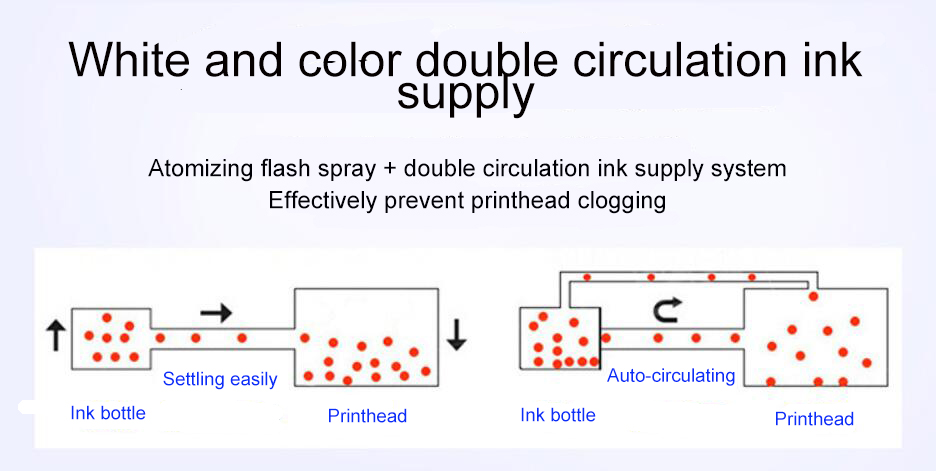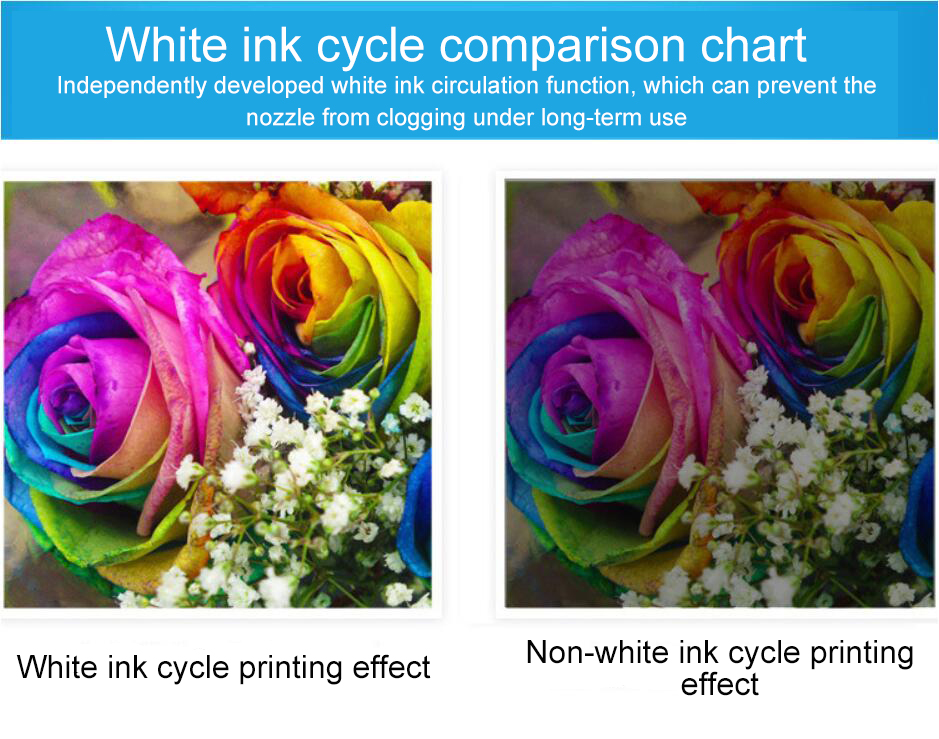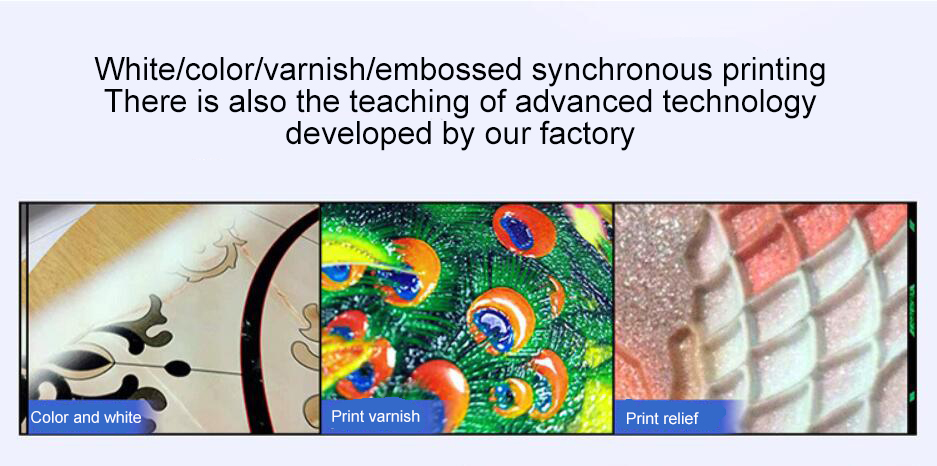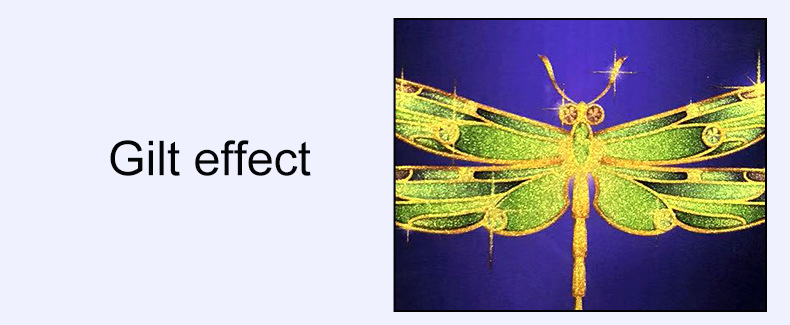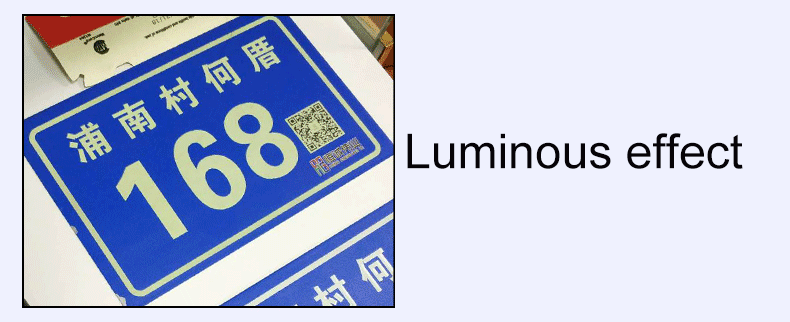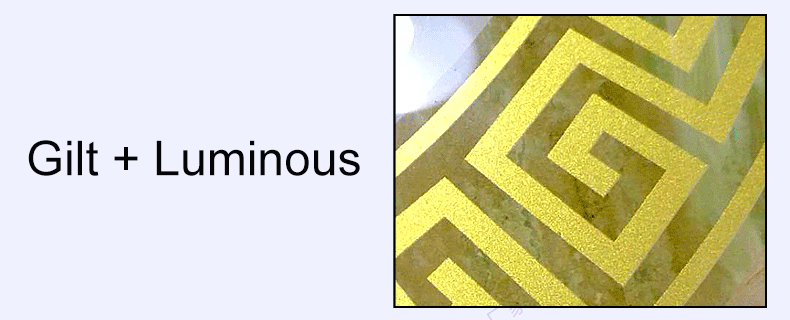 Application solution:
ADVA-1612UV is a heightened UV flatbed printer. The highest material can be printed at 15cm. Using Ricoh's high-precision nozzles, together with the matching UV inks developed by our factory, high-quality works can be printed. With a medium printing platform area, more materials can be loaded at once, speeding up the delivery cycle. Printable materials: acrylic, leather, metal, wood, plastic, PVC, etc.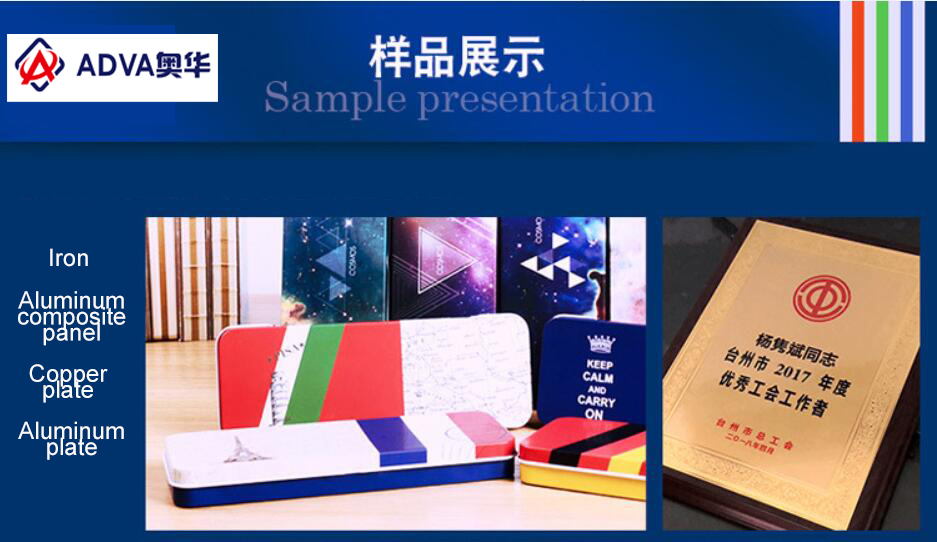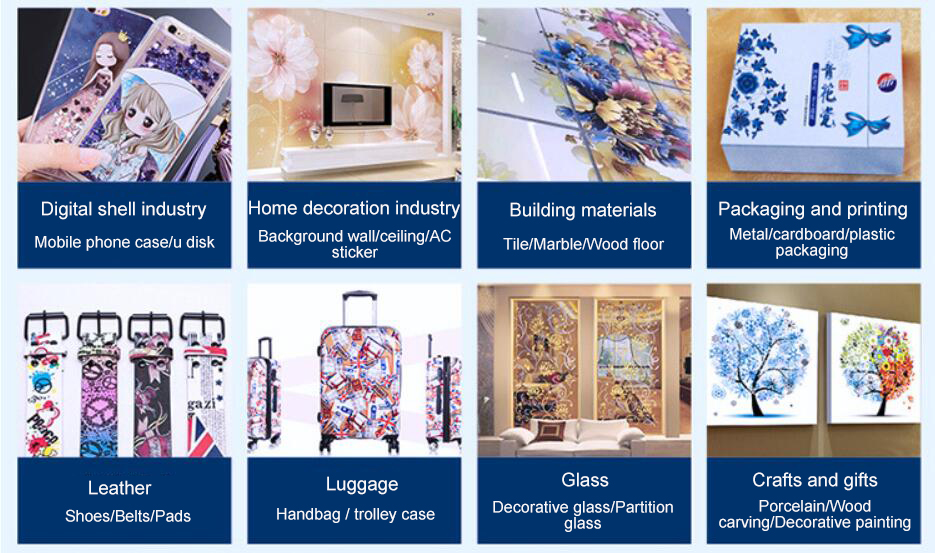 *This product is constantly updated, and parameters are subject to change without notice.
The picture is for reference only and the actual product shall prevail